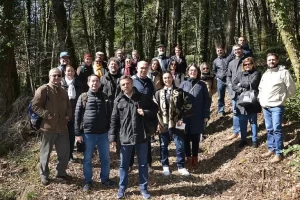 One of the objectives of SDSN Bolivia is to promote collaboration between network members in order to work more effectively towards sustainable development. We are therefore pleased to announce the start of a three-year project called EARTH (Education, Agriculture, Resources for Territory and Heritage) with the participation of several SDSN Bolivia member institutions.
The project involves six countries (Bolivia, Argentina, Paraguay, Italia, France and Spain) and 11 higher education/research institutions. The kick-off meeting took place from the 25th to the 28th of March at the University of Molise in Campobasso, Italy, with the participation of Lykke Andersen from SDSN Bolivia and INESAD, Boris Branisa from iDEC-ePC-UCB and INESAD, Fernanda Wanderley and Jean-Paul Benavides from IISEC-UCB and Oscar Bazoberry from CIDES-UMSA.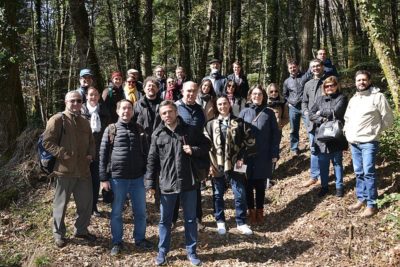 The project is financed by the European Union and aims to generate a dense network of exchange of ideas and training between universities in Europe and Latin America on the topic of territorial planning and management in rural areas. The goal is to ensure that the participating institutions can contribute effectively in the design and implementation of rural development policies in their respective countries.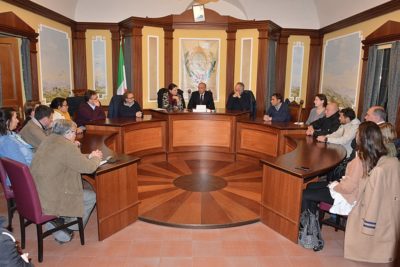 The last day of the kick-off meeting was dedicated to field visits to various rural development initiatives around Campobasso, including the Collemeluccio Pecolanciano protected area; the cheese production facility Caseificio Di Nucci; the distributed lodging hotel Castel del Giudice; and an organic fruit farm. The day ended at the town hall of Frosolone, where the mayor received the group.  Below is a video about the kick-off meeting (in Italian):