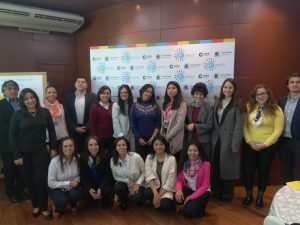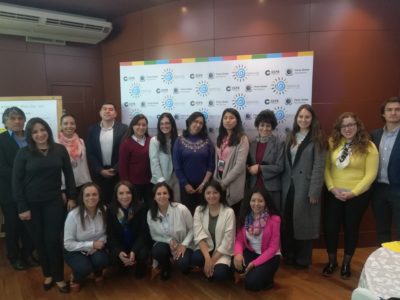 Throughout a very productive breakfast, SDSN Bolivia participated in a session of The Private Sector for Children workgroup, promoted by the Global Compact Network through the Bolivian Private Company Confederation and by UNICEF Bolivia. We would like to stress that we are very proud of the participating companies, including representatives of the banking sector, telecommunications, mining, food processing companies and leading players from academia and civil society. Having said that, the team is getting closer to concretizing steps towards implementing private policies in favour of early childhood, which would have huge impacts on the move towards gender equality in childcare within families across Bolivia. These efforts would also improve the quality of parental care within thousands of families, as well as a conscious co-responsibility of the private sector by taking on a participatory role in their employee's family development.
Maria Paula Reinbold, education and development officer for early childhood at the Regional Manager of the Early Childhood Area of UNICEF's Regional Office for Latin America and the Caribbean, prepared a thorough presentation on early childhood for us. Thanks to her we were able to understand the benefits of these policies for both the productivity and profitability of the companies that implement them, as for employees who would benefit from them.
Policies were mainly discussed on parental leave, which not only grants paid leave to the mother but also to the father when his child is born. We also worked around the implementation of lactation rooms, which is, in fact, a policy on which several representatives of the banking sector have successfully advanced. As another important aspect, the possibility for participating companies to be able to implement quality care services for children, as well as maintenance subsidies for them, was envisioned.
These proposals are based on studies and hard work done by UNICEF experts and other entities that, on the one hand, demonstrate that during the first 5 years a person's learning abilities and development process is higher than during the rest of his/her life. On the other hand, it is understood that without developing adult's abilities to exercise parenthood, it would be difficult to aim for improvement in early childhood care.